It doesn't necessarily make sense to go with neutral paint color swatches when it comes to a professional exterior painting project.

An exterior paint color with a lot of personality can really set your home apart from the rest.

Each neighborhood could use some brighter paint colors––why not start with yours?
Have you always gravitated toward the brightest and boldest color swatches? Does the idea of a neutral paint color palette make you nervous? Do you tend to always have funky and eye-catching decor? Have you ever wanted to own a house where people point at it and think, "Wow, I have never seen that color before, but it works so well." If so, this blog is for you.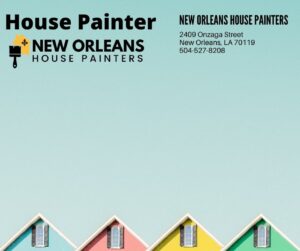 It's not a problem to opt for neutral exterior paint colors when having the exterior of your home professionally painted––even the most neutral exterior paint colors can still form an eye-catching design––but some homeowners prefer a more dramatic change.
If you're choosing your exterior paint, homeowners shouldn't hesitate to choose a bold color palette. Color can add such personality and playfulness to your home's exterior that will set it apart from the crowd. It's no secret that color affects your mood (read more about color psychology here). Imagine pulling up to your home and feeling amazing when you see it.
Nevertheless, it's still important to think through the execution and ask color consultants for help if you need a second opinion before you commit. After all, it's a big canvas to work with. A poor color choice can make a home stand out for all the wrong reasons. The team at New Orleans House Painters can help you with paint color selection and skillfully apply those colors for a polished finished product.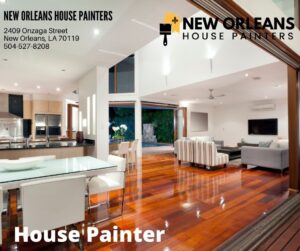 Here are our favorite exterior color schemes. A beautiful color story is always a fun addition to a neighborhood and can bring joy to both you and your neighbors. Feel empowered with the expert advice and execution of a team of professional painters and color experts!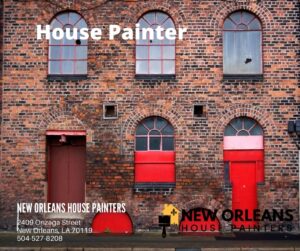 Color Schemes with Red Exteriors
An exterior that is red draws attention. There are multiple shades of red, from intense and moody to bright and energetic. Most people limit their use of red to small amounts on the exterior of their home. Typically, it is used as an accent color for the front door, shutters, or trim. We love taking it a step further for a more impactful exterior painting job.
For your home's base color, choose red paint. You don't have to choose a full-on candy-apple red to make a statement. 
With these more traditional shades of red, your exterior will offer a cozy autumnal atmosphere. They remind you of the use of bold hues such as Cherokee Red by Frank Lloyd Wright on nearly all of his exteriors.

With the red family, we're going to the lighter end of the spectrum. A peachy-pink color exterior is one you'll want to see all the time for all the right reasons. 
The lightest shades of pink appear as a soft, earthy neutral that fits well with your existing landscape, even when paired with shadowy accents like hunter greens, dark navy blues like Inky Blue, and dark grays. There are plenty of interior color schemes that are pertinent to their surroundings, from muted shades to more vibrant ones. Don't rule out pink!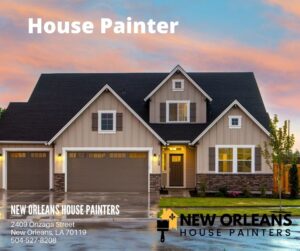 Have You Taken a Risk? Orange You Glad You Did?
The next color from red is orange, which is considered the most energetic color. It's a great color choice for a home's exterior, even though too much of an orange color choice looks like you're living in a jack-o-lantern. If your house was decorated with warm, orange hues, it would be a popular trick-or-treat destination in the neighborhood.
Color combinations such as Orange, Green, or Jade are especially flattering for Spanish stucco homes traditionally built with terracotta shades of orange, red, and dark brown.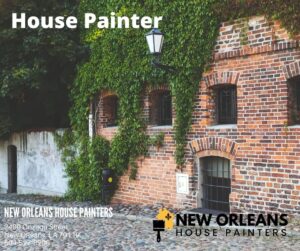 Modern homes allow you to take a bigger risk with the brightness of the hue. Colors such as Osage Orange and Adventure Orange are deep orange hues that could add a modern punch to a home's exterior. The sleek architecture makes bold color choices easier.
It's not spooky, but it is dramatic
You can use black on your exterior without it being the neighborhood haunted house. It's all about balancing out darker, more dramatic hues with some bright accents. Black exteriors have grown in popularity, possibly because they photograph well. Instagram may be helping dark facades enter the mainstream. People see photos of them and may feel inspired to choose more daring options for themselves when selecting a color for their exterior. We now have more access to inspiration than ever.
Black is a popular color from the Sherwin-Williams line. A dark exterior choice like black, gray, or plum can look absolutely stunning when paired with white trim and a splash of color. Black is also a natural backdrop for greenery.
Exteriors Out of the Blue
If you want to go for a beach-town or Moroccan look, then a vibrant blue is a wise choice. You can even double down with accent colors to truly make your home stand out, like a bright yellow or orange. The all vibrant color palette will surely make your neighborhood smile.
 Consider the location of your house. Does it have a lot of natural light? If so, a bright blue like Major Blue by Sherwin-Williams might be a good choice," suggests Ernie Connelly, owner of New Orleans House Painters."
Go bold with your exterior paint selection. Let the team at New Orleans House Painters help you tell your home's exterior color story. Call us today at 504-527-8208 or schedule online to get a free estimate for a professional exterior painting project.